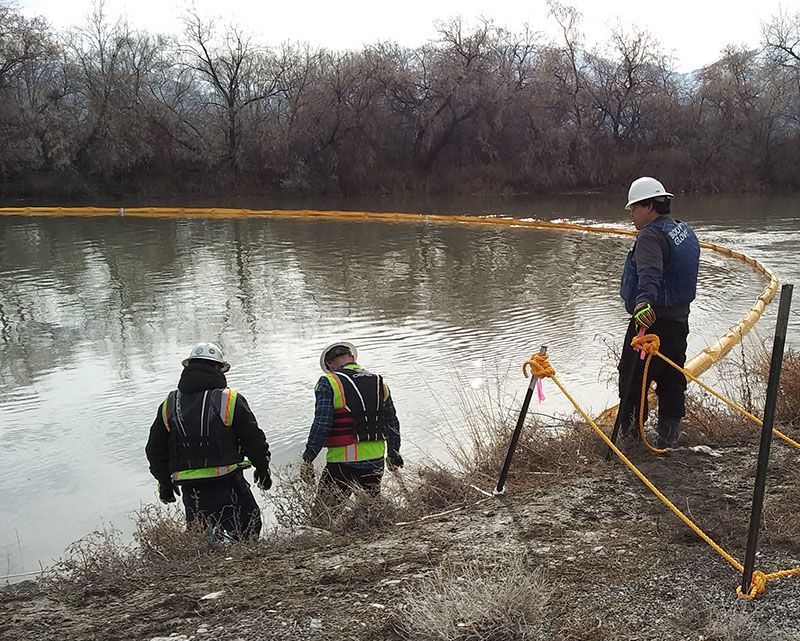 Remediation of Contaminated Sites - How Enviro Care Can Help?
Site contamination is mainly the result of human activity. It's an unwanted by-product of every undertaking of modern humanity, such as agriculture, mining, industrialization, urbanization, constructions, etc.
Since we can't stop these activities altogether, the need for remediation of contaminated sites arises.
The main agents responsible for site contamination are chemicals and oil.
Chemically contaminated sites pose a threat to plants and animals, as well as humans. Chemicals pose a fire hazard and can damage structures. The potential impacts of chemical contaminants include loss of local fish and invertebrate species and disturbance in the ecosystem.
Similarly, the effects of oil contamination include:
Loss of aquatic life, marine mammals, sea birds, etc.
Negative Impact on local human communities
Poisoning of crops and other food sources
Degradation of air quality of surrounding areas
Change in the physical and chemical properties of the soil
The rehabilitation of contaminated sites is a complex process. It involves various stages, which are determined by:
Characteristics of sites
Assessments of the risk
Selection of appropriate remediation techniques
Only a highly qualified and expert team can guarantee the complete elimination of the contaminant and a reduction of its negative impacts.
Enviro Care provides emergency response services to rehabilitate contaminated sites. All team members and response personnel have been trained and certified to proceed under federal, state, and local regulations. Moreover, we perform each operation as per OSHA, DOT, EPA, and RCRA protocols.
Among the many useful assets and resources of Enviro Care's emergency response spills services are:
Written, photographic, and direct reading monitor documentation
Certification as an Oil Spill Response Organization (OSRO)
Dispatch team available 24/7
Immediate response
Experienced and certified crew
Proper disposal of hazardous residues
Nationwide coverage
Enviro Care offers an emergency response for remediation of contaminated sites in cases like:
Diesel and Gasoline Spill
Diesel and gasoline spills can easily runoff into nearby water bodies and contaminate groundwater through percolation.
Petroleum products can also kill aquatic life and pose a threat of fire hazard.
Enviro Care can send a highly trained team to any location for containing these hazards. We have the tools to do safe and effective remediation of contaminated sites such as:
Highways
Wetlands
Ponds
Industrial areas
Crude Oil Spills
Crude oil spills can potentially occur anywhere while being drilled, transported, or used.
Enviro Care is prepared to handle cases of crude oil spills on interstate, lake, river, and pond sites.
Our response team comes equipped with containment and absorbent booms, fact tanks, liquid vacuum tanks, absorbent, and portable lighting systems for the remediation of sites contaminated with crude oil spills.
Chemical spills
Enviro Care is ready 24/7 to provide chemical spill emergency response services in facilities such as mines, refineries, processing plants, manufacturing sites, and power plants.
Chemical spills in public areas pose high health hazards and can damage the ecosystem in the long term.
Our team will contain the spill, clean up the hazardous residues, and package and dispose of them properly.
Water-involved spills
Water-involved spills are much harder to remediate than contaminated land sites. It threatens the life of birds, aquatic life, and other wildlife species. Oil spreads quickly in water and covers the surface in a thick slick for miles.
Enviro Care stocks equipment like boats, personal floatation devices, containment booms, and absorbent booms. We also have mobile facilities for decontaminating birds and other wildlife species.
Highway Spill Response
Enviro Care provides response services in the event of highway spills, transportation emergencies, traffic accidents, and natural disasters.
Our team will quickly respond to your call and reach the site as soon as possible. We have the experience and equipment to contain and clean the hazmat spill and restore traffic.
For the remediation of the contaminated site, we provide:
Fast recovery and cleanup
Efficient repacking and removal
Transportation, treatment, and disposal
On-site remediation and containment maintenance.
We are ready for any emergency
The remediation of contaminated sites requires prompt action and professional handling of the situation.
Enviro Care has a 24/7 emergency number on which you can report any spillage accident. Call 800.820.9058 to report an emergency.