Chemical Spills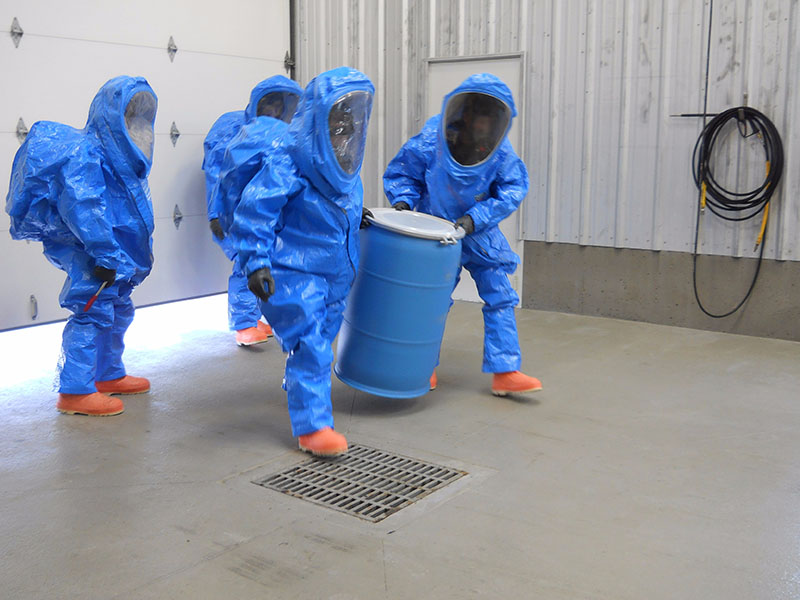 Enviro Care provides chemical spill emergency-response services to the operators of large, fixed-facilities; to include, mines, refineries, manufacturing sites, processing plants, and power plants.
Enviro Care takes responding to hazardous chemical spills and releases seriously, and we do so promptly and professionally. We understand the need for our customers has to get back to work as soon as possible. Our goal on any spill is to contain the release, clean up the hazardous residues, package them properly, and transport them for proper disposal.
Safety is the first priority with Enviro Care. Site safety and health plan is developed and implemented prior to beginning response activities. Upon initial notification and throughout the project, Enviro Care provides written, photographic, and direct reading monitor documentation, and implements an incident management plan.
Team members and response personnel are current in all required safety training and certifications. All response and remediation operations are accomplished following OSHA, DOT, EPA and RCRA, federal, state, local, and other applicable regulations.
Key Hazmat Emergency Response Spill Services Includes
Large, Water-Involved Petroleum Spills
Highway Spill Response
Large, Fixed Facility Spills
Shock Sensitive and Explosive Chemical Response
Level A Spills