Water-Involved Spills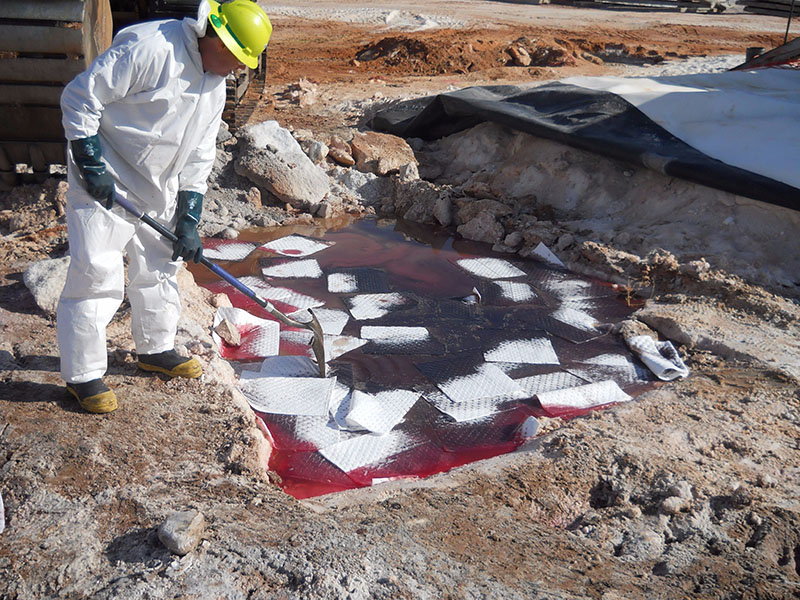 The release of large volumes of chemicals and petroleum – either refined or crude – into water creates one of the toughest cleanup jobs for a response contractor.
Enviro Care has extensive experience in large, water-involved chemical, crude oil or gas spill cleanups nationwide. Our stock of equipment stands ready for any water event, including boats and personal flotation devices. For accessibility we have mobile facilities, which can be used in decontaminating birds and other wildlife species. Our response trucks and trailers are stocked with at least a half-mile of containment boom and a half-mile of absorbent boom at all times. In addition, we have frac tanks, liquid vacuum tanks, absorbents, portable lighting systems, roll-off boxes and all levels of personal protective gear.
We are qualified to act as Incident Commander on large water cleanup projects, having done so many times. Our Mobile Command Center affords us a working platform that combines the office facilities and the communications technology needed for coordinating the efforts of contractors, disposal sites, regulatory authorities and news reporters. Our experts in water response have also assisted other prime contractors in cleaning up spills located far from our service area, furnishing them with equipment and crews.
Enviro Care is certified by the United States Coast Guard as an OSRO (Oil Spill Response Organization) contractor. Our OSRO number is #605.