Crude Oil Spill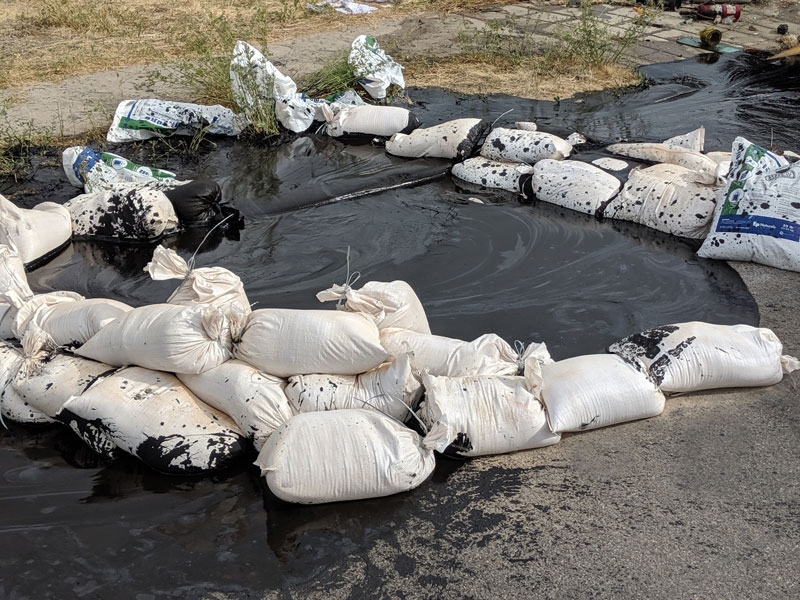 A crude oil spill which occurs on the interstate generally requires remediation, removal, and repair of the highway asphalt. However, sometimes it may occur in a lake, river or pond.
Enviro Care is a proven OSRO Inland Responder (Oil Spill Response Organizations) providing nationwide remediation. For accessibility, we have mobile facilities, which can be used in decontaminating birds and other wildlife species as needed. Our response trucks and trailers are stocked with at least a half-mile of containment boom and a half-mile of absorbent boom at all times. In addition, we have frac tanks, liquid vacuum tanks, absorbents, portable lighting systems, roll-off boxes and all levels of personal protective gear.
Enviro Care brings extensive expertise to crude oil spill remediation and removal situations. Our dispatch team is available 24/7 and are ready to send an experienced crew equipped with the knowledge and tools to perform a safe and effective cleanup to your location. We have a strong commitment to environmental and public safety, which is why we respond promptly utilizing the highest industry standards and best practices.