Hazardous Material Tank Transport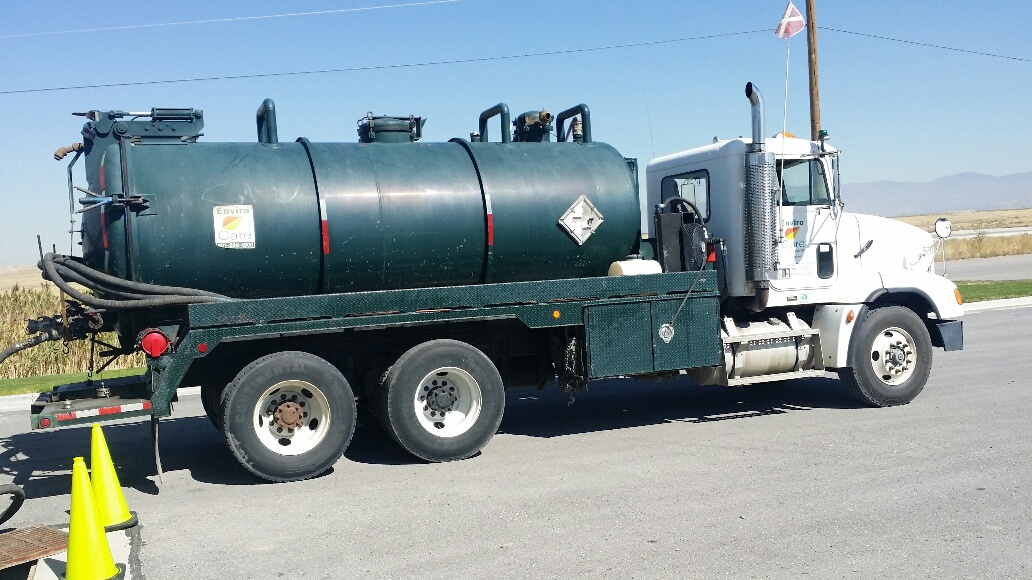 We hold one of the largest fleets and ranges of services in the hazardous material and chemical waste transportation industry which allows us to provide services nationwide.
Enviro Care is a top hazmat tank transportation company based in Utah, with a diverse and modern fleet of trucks, tractors, and specialized equipment to suit your needs. We handle all types of hazardous loads and have extensive expertise in meeting the unique requirements and regulations across all applications. Our drivers and dispatchers bring over 25 years of combined experience in bulk hazmat and chemical shipments.
Waste disposal and logistics
Compliance Driven
Regional and Nationwide Coverage
Licensed and Safe Professional Drivers
Universal Waste
Totes, Drums, and CYD Bags
50, 70 and 120 bbl Tankers
Sealed Roll-off Box Rental
End Dumps
Hazardous & Non-Hazardous Material Tank Transport
Our company is run by licensed and insured experts in environmental science, waste disposal, and logistical freight management, which means that we get the job done in a timely, efficient, and professional manner.
By choosing us, you will be working with a company that takes environmental principles and the best interests of drivers to heart and commits to the health and safety of workers and the community.
We know the challenges that come with hazardous waste shipments, given the dangerous nature of such materials and the big responsibilities that go with handling them. This is why we take the time to understand our clients' needs and customize a compliant solution that will benefit them in the long term. Our efficient and economical approach also offers savings for your business without compromising safety and risking adherence to regulations.
Let Enviro Care, a trusted provider of waste management and hazmat transportation services in Utah and throughout the United States. Get in touch with us today.