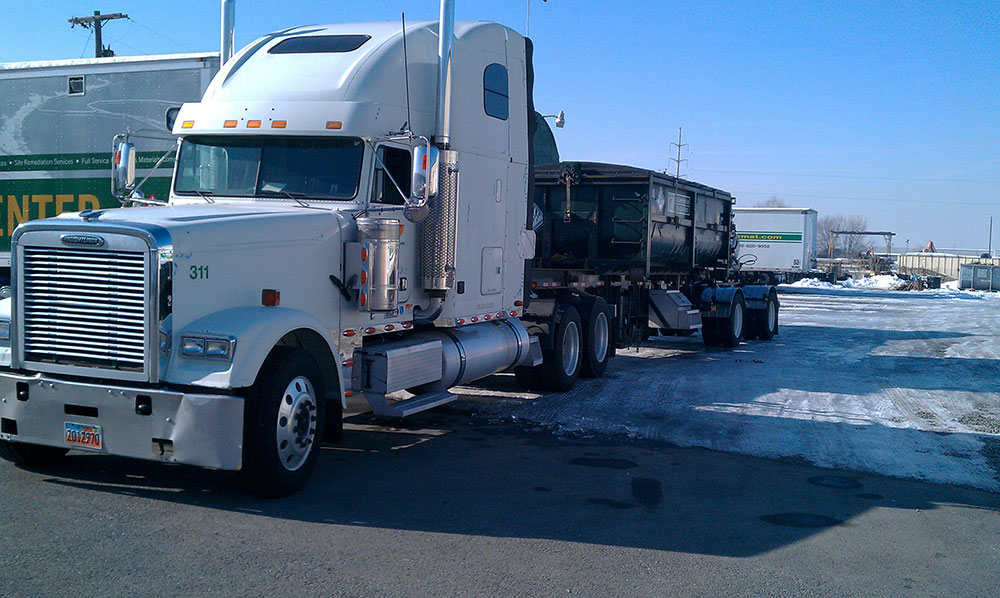 We deliver chemical waste transportation solutions that drive efficiencies and mitigate risks.

Managing waste requires trucking capability. Enviro Care owns and operates an extensive fleet of trucks and trailers needed for that work.
We are licensed, permitted and insured to transport almost any hazardous material except those that are radioactive and explosive. Wastes which we typically haul include hydrocarbon-impacted soils, flammable or corrosive liquids, poisons, PCBs, RCRA-Hazardous debris and soils, asbestos, and materials RCRA-Hazardous for metals such as mercury, chromium and lead.
Our fleet includes vacuum tankers, box-vans, end-dump trucks, and rolloff-boxes.
Enviro Care, Inc. offers a full range of waste transportation services throughout Utah and the U.S. Our staff assists clients in all matters relating to characterizing waste, record-keeping management, and compliance, transport, and ultimate disposal.
Because we neither own nor are aligned with any disposal site, we offer our clients impartial consulting when they have decisions to make regarding how to pick a disposal site and how to package a waste shipment for transportation.
We also manage universal waste and provide hazardous material tank transport anywhere in Utah.

Enviro Care, Inc. can design and implement a Waste Transportation Program to meet the needs of its clients. Our dedicated staff lends its time and expertise to provide the necessary program for small and large quantity generators.

We can also assist in the development and implementation of proper, cost-effective strategies to meet each client's complex hazardous waste disposal requirements. Our trained personnel can assist you in:
Hazardous Material Management, Storage, and Disposal
Hazardous Waste Transportation
Industrial Waste Disposal
Land Disposal Restrictions
EPA Spill Cleanup Policies and Reporting Requirements
Waste Manifesting
Tracking Hazardous Waste
Thermal Destruction
PCB Management