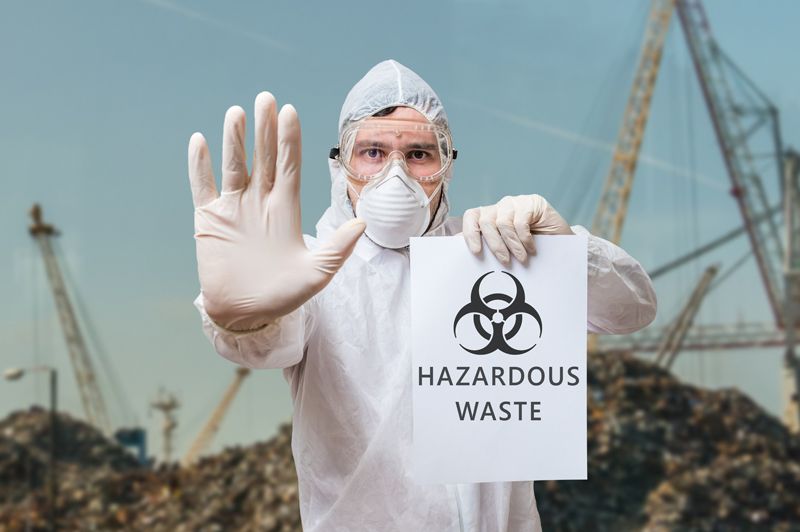 How to Dispose of Hazardous Waste in Times of COVID-19
Hazardous waste refers to any waste that is toxic, reactive, corrosive and flammable. Disposal of this waste is a crucial element in the waste management process to ensure that it does not have any adverse impact on the environment and life. Some of the most common questions that are cropping up today are how to dispose of hazardous waste and where to dispose of hazardous waste. When you encounter a situation that requires you to dispose of hazardous waste, it is recommended that you opt for a waste transportation program from a renowned provider in your state. This can help in the development and implementation of proper, cost-effective strategies to understand the methods of disposal of hazardous waste. You can refer to the Environmental Protection Agency (EPA) defined hazardous waste identification process to classify waste that has a hazardous component. Make sure that you note the EPA established four hazardous waste characteristics that are: ignitability, corrosivity, reactivity and toxicity.
Ignitability: Includes any liquids with flash points below 60 °C or non-liquids that cause fire in specific conditions. It also includes ignitable compressed gases and oxidizers.
Corrosivity: Any aqueous wastes with a pH of less than or equal to 2, a pH greater than or equal to 12.5 are classified under this category. It is based on the liquids ability to corrode steel
Reactivity: Wastes are also considered hazardous when they have a reactivity characteristic that may be unstable under any normal condition. They may react with water or be capable of detonation or explosion under normal conditions or when exposed to heat.
Toxicity: The Toxicity Characteristic Leaching Procedure (TCLP) is used to determine the toxicity of waste. These wastes present a huge concern as they are harmful when ingested or absorbed.
Handling of wastes associated with Coronavirus and COVID-19
Collective information from the EPA, Occupational Safety and Health Administration (OSHA) and Centers for Disease Control (CDC) websites states that employers need to evaluate whether or not the various areas occupied by people suspected to have the virus might have been contaminated and decontamination is required. In terms of waste management, disinfection conditions remain the same in community and healthcare settings as other viruses. Basic hygiene precautions and recommended PPE is prescribed for handling waste.
We recommend that you opt for preventative disinfecting (even in case of no known cases). The services include the cleaning and disinfecting of high touch areas (doors, knobs, light switches, desks, etc) at residential or commercial complexes. In case of known or likely contamination, it is imperative to use services including disinfectant fogging (100% surface area coverage including entire interior including air ducts). It is important to find and hire a renowned consultant before the demand increases. Research, find and speak with a trusted, professional disease and biohazard decontamination company so you are assured of the best virus decontamination services.
Hire an expert consultant to dispose of hazardous waste
In the times of this pandemic, the safe handling and final disposal of waste is a vital element in effective emergency response. It includes the process of identification, collection, separation, storage, transportation, treatment, and disposal of such waste. It is recommended that you leverage waste management specialists to plan, implement, and coordinate waste management programs to minimize the impact of waste and protect the environment.
Rule #1: Always choose a licensed, permitted, MSHA compliant, and insured to transport almost any hazardous material (HAZMAT).
Rule #2: Ensure that the services that you choose include characterizing waste, record-keeping management, and compliance, transport, and complete hazardous waste disposal and logistics.
Rule #3: Ask the company about the extra precautions that they have established when handling potential or known coronavirus infected medical waste.
We are living in unprecedented times and it is more important than ever to ensure that our environment is dis-infected and waste-free for containment of the deadly COVID 19 virus. Any form of hazardous waste, if not disposed off properly, can pose a health and safety risk. Fortunately, there are professionals who are capable and prepared to handle all types of hazardous waste. They can help with the proper identification, handling, packaging and transportation of waste. They can even help you understand the complex state and local regulations for waste disposal. Our recommendation is that you trust a company with a proven track record to handle hazardous waste removal needs.