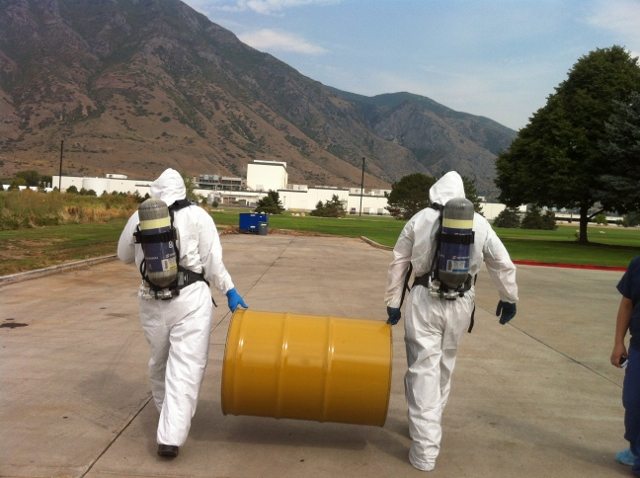 We are one of the few industrial waste disposal companies in Utah that public safety agencies and enterprises trust.

Enviro Care, Inc. is one of the leading industrial waste disposal companies in all of Utah. Our waste management, disposal, and recycling solutions are customized to the unique needs and requirements of your facility. We will work with you closely to develop a safe, economical, and compliant program that is friendly to the environment and beneficial to your bottom line.
Industrial Waste Management & Disposal
We not only provide the largest range of manufacturing and industrial waste management solutions in Utah, but we're also deeply committed to our clients and the environment. We strive to meet your unique needs all while adhering to ever-changing environmental and regulatory demands.

Our seasoned industrial waste experts will take the time to understand your operations and devise a tailored waste management program that achieves some of the following goals:
Error-free environmental compliance
Minimize risk of spills and leakage
Reduce process residuals and costs
Streamline operations and drive efficiencies
Develop plans for waste management, recycling, and waste minimization
How We Do It
With our diverse capabilities and superior waste management fleet and equipment, we serve facilities of all sizes, ranging from individual to enterprise-wide networks.

At Enviro Care, Inc., we are committed to helping businesses find real value in environmental compliance and sustainability strategies. The business and regulatory world is complex and ever-changing.

Through partial consulting, we help our clients choose which disposal site or what type of waste shipment program would best suit their needs.

We are here to ease some of the burden for you so you can focus on improving your operations.

Get in touch with us today and partner with one of the trusted industrial waste disposal companies in Utah.